Top 10 Events in Toronto this October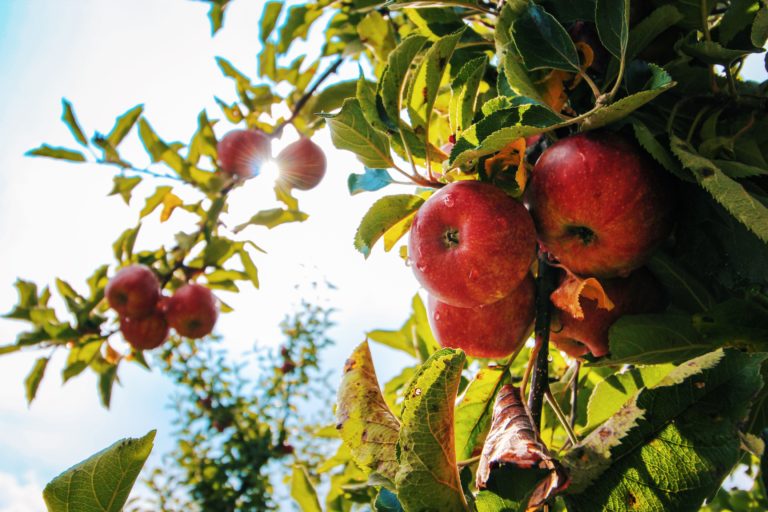 Summer of 2018 proved to be a true hot and steamy summer in the city! Even the cottagers in northern Ontario were cooling off in the unusually warm lake waters. Fall isn't slowing down, a welcoming crisp in the air and back to routine for many of us. Routine doesn't mean there aren't plenty of fun options to do this October! Check these out.
1. Forsyth Family Farms
October 7 – 31 | October Harvest Festival (weekends) / Pumpkin Farm
Head out to any number of pumpkin farms to pick your own pumpkins, get lost in a corn maze or enjoy the fresh crisp apples just picked off the trees!
2. AGO – Art Gallery of Ontario
September 28 – January 6 | ANTHROPOCENE
Anthropocene dramatically illustrates how we, individually and collectively, are leaving a human signature on our world. The renowned photographer Edward Burtynsky and multiple award-winning filmmakers Jennifer Baichwal and Nicholas de Pencier have created a powerful series demonstrating how humans have changed the Earth's systems more than all natural forces combined. This is the central argument of the proposed current geological epoch: the Anthropocene.
3. Soctiabank Theatre Toronto
October 12 – 11 – 19 | TORONTO AFTER DARK
October is Halloween month so it only makes sense to check out the After Dark Film Festival. This is one of the world's leading showcases of new horror, sci-fi, action and cult movies and each year you have the chance to catch upwards of 50 feature films and shorts.
4. Various Locations
Octover 10 – 14 | REELWORLD FILM FESTIVAL
Join in for five days of films that raise awareness, spark conversation, and create greater understanding of the world around us. Now in its 18th year, Reelworld Film Festival takes audiences on journeys that deeply explore the world's most pressing social issues from the perspectives of diverse filmmakers. Through socially relevant films, Virtual Reality (VR) experiences, video games, and conversation, Reelworld uses storytelling as a tool for social change.
5. HUSH HUSH
October 20th | Bloor Gladstone Library
The Bloor/Gladstone Library is being transformed into a must-attend party. A group of 400 guests are wined and dined by top caterers, an open bar and an interactive activations, all within the walls of a busy library!! The funds raised go to support Toronto Public Library's initiative to bridge the digital divide.
6. Evergreen Brickworks
October 19 – 21 | CASK DAYS BEER FESTIVAL
This festival will feature over 400 beers and ciders and 200 brewers over three days of beer-focused fun. Cask-conditioned ale is unfiltered, unpasteurized, naturally carbonated beer that ferments in the barrel until it's almost time to be poured. Keep an eye on the website for the list of this year's brewers. There will also be music to keep you entertained as you sample beers and several food vendors if you get hungry.
7. Metro Convention Centre
October 26 – 29 | ART TORONTO
Canada's international contemporary and modern art fair features artwork from leading Canadian and international galleries. This year is the 19th addition of the fair and will present 102 exhibitors from seven countries and 28 cities. There will be many returning galleries represented as well as some new galleries.
8. Evergreen Brick Works
October 26th | TEDxToronto
TEDxToronto is Canada's largest TEDx event, a platform for exceptional ideas, and a catalyst for profound change. Director X, Masai Ujiri, Mary Walsh and Sarain Fox all share their ideas about their journeys during the Toronto edition of TEDx.
9. Pedestrian Sunday
October 29 | KENSINGTON MARKET
This will be the final Pedestrian Sunday for the year in Kensington Market so if you haven't been yet, make sure to check it out. Enjoy the market without worrying about dodging cars. Enjoy great food, street performers, live music, shop and enjoy the entertainment from 12PM to 7PM.
10. Casa Loma
October 28 – 31 | Legends of Horror
A perfect time of year to have some spooky fun! Casa Loma, Legends of Horror is a one hour, 2 km self-guided walking tour which starts in the lower gardens of Casa Loma and winds its way through the castles tunnels and darkest spaces never before open to the public.