April 11, 2017 |
Buying
| No Comment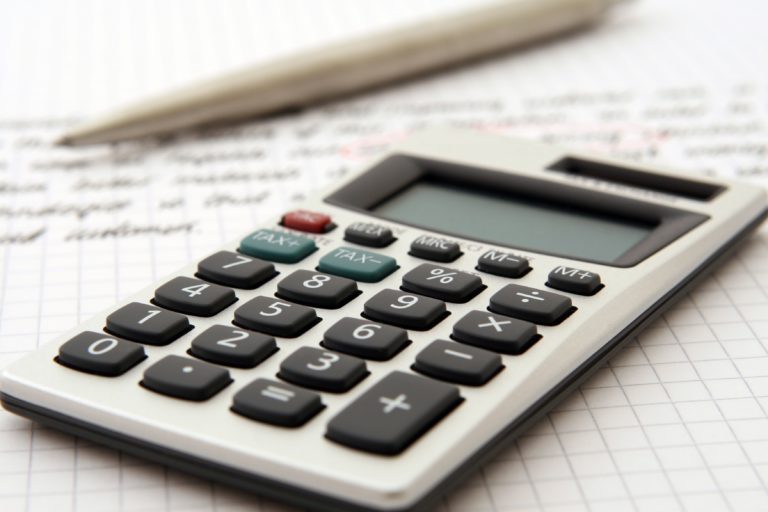 As of January 1st, 2017 Ontario has doubled the land transfer tax rebate for first time home buyers from $2,000 to $4,000. That means first time home buyers wont pay provincial tax on homes sold for $368,000 or less. This is great news for buyers who are looking to buy condominiums or are looking outside of the city, but those looking to purchase home in the city, you will still have to pay about 2% tax on a purchase price between $400,000-$2,000,000. With the average selling price being over $700,000 most likely there is still provincial tax to be paid. This is still great news, saving $4,000 is a lot! The city of Toronto has had a rebate for first time home buyers for many years which is set at a maximum of $3,725 (covers the Toronto land transfer tax on a purchase of $400,000 or less). If you purchased a home for $400,000 you would have negligible tax to pay. On a home worth $1 million dollars, you would be looking at paying $24,274 in land transfer tax, a savings of $7,725.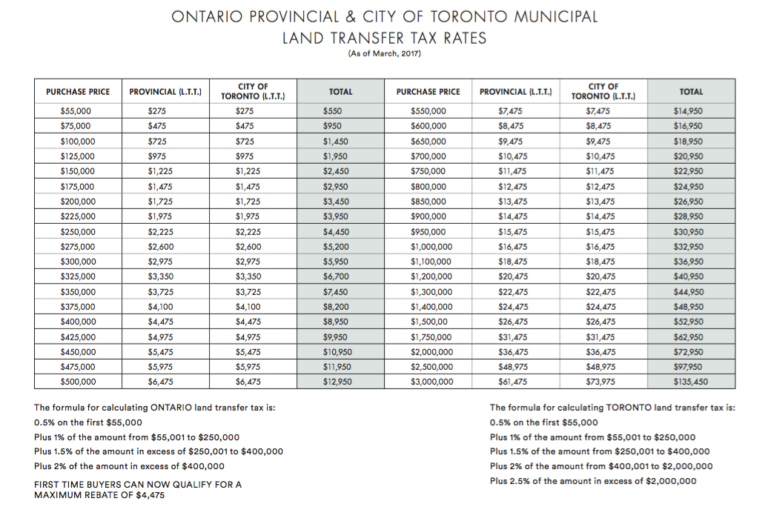 The City of Toronto has approved changes to the Toronto Land Transfer Tax that mean additional Toronto Land Transfer Tax costs for some home buyers with a closing date on or after March 1, 2017, when it will be harmonized with the provincial LTT.
• Added an additional LTT of 0.5% of the value of a residential or non- residential property from $250,000 to $400,000 (an additional $750)
• Added an additional LTT of 0.5% of the value of a residential property above $2 million
• Added an additional LTT of 0.5% of the value above $400,000 of a non- residential property
• Increasing the maximum allowed First-Time Home Buyer Rebate to $4,475, up from $3,725
• Amended the first-time home buyer rebate program eligibility rules to restrict rebate eligibility to Canadian citizens or permanent residents of Canada
Download the table here
November 14, 2016 |
Buying
| No Comment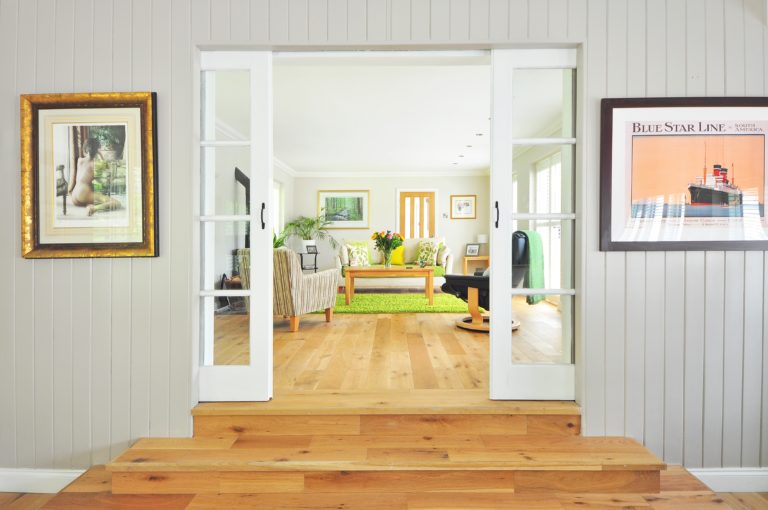 Get pre-approved for a mortgage – Before deciding to buy a home, you first need to determine exactly how much you can afford to spend each month.  Being pre-approved for a mortgage will put you in a better position to make a serious offer in our competitive market.  It may also save you the disappointment of looking at homes that you cant afford. Speak with your bank, or I can guide you to a mortgage broker.
Hire a professional Realtor – Your time is very valuable.  Hiring a real estate agent will save you time and money.  Driving around on weekends, spending hours searching the public mls is not an optimal use of your time.  Your real estate agent should be doing all of this work for you and will have the most up to date information on every property.  Your agent is there to work for you everything possible to protect your interests.

What you need to do – Think about what you 'need' and 'want' in your future property, everything from 'must have parking' to 'nice to have a city view' by not only thinking through your needs, but prioritizing them, this will save valuable time and effort in narrowing your search to what you truly desire.

Don't Let Your Emotions Take Over – Though it can be difficult sometimes, keep a calm head during the home buying process, especially during and after a home inspection. Be realistic. No home is perfect, especially older homes. It's not unusual for new owners to take care of some repairs themselves. Don't let the seller's refusal to do a small repair kill the deal on a home you truly love.
On the other hand, don't fall so much in love with the house that you'll buy it no matter what needs to be done–unless you're sure you can handle it emotionally and financially. Decide what type of repairs you can realistically tackle, then stick with the decision.

Work with specialist – It's important to work with people who specialize in their given field. Start thinking about hiring a real estate lawyer, home inspection firms, and moving companies. I can refer you to a selection of professionals in these areas.